CPAL3D Engine
Facebook
News
Nov 16, 2010
We are planning a public release of the CPAL3D engine. Get in touch with us and we will let you know as soon as possible.
Oct 23, 2010
Added lots of postprocess shaders: depth of field, soft shadows, ambient occlusion, glow etc.
Jun 1, 2010
Added Steamworks and 3D vision support.
Apr 1, 2010
Added Lipsync system.
Jul 16, 2009
CPAL3D technology web page has been established.

Product overview
CPAL3D engine is designed mostly for small and medium-size developers that have to focus the maximum of their effort on developing the game itself (including graphics content, game design and game mechanisms). This process is financially, mentally and physically so difficult that the development of proprietary technologies is beyond the scope of their capabilities. Even licensing and editing of existing engine frameworks is often very demanding. We are trying to offer a solution which greatly reduces the necessity of knowing advanced technologies which are necessary for modern games.

CPAL3D engine is so flexible that the developer can create a game of practically any genre without any technological modifications. Moreover, specific features can be implemented on demand to fit developer's exact wishes. The engine can be greatly modified using scripts. Scripts are the cornerstone of implementing gameplay, world interactions and NPC behaviour itself. The script system is designed to avoid complex modifications to the engine and can be handled by a developer without C/C++ knowledge.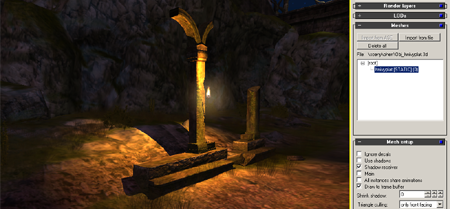 Our engine is proven by many commercially released titles. Everything is covered: the installation, first launch of tools, study and start up of the developer pipeline, checking integrity and data optimality, game texts localization, dubbing, profiling, errors identificaton, final game installation with autorun and even a localization kit for publisher. All these stages were repeatedly refined to the current form.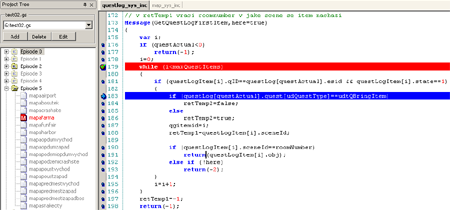 Although CPAL3D represents a complex solution, it is not at the expense of quality or recency of integrated technologies. The renderer is of top quality, including the physics, sound and other subsystems. See the References section to see details. The engine can handle precisely both work with gentle details and huge, densely filled worlds.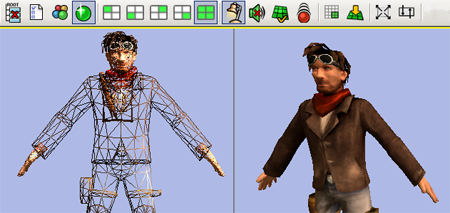 Centauri Production company is no newcomer in game development. The company released the first commercial title in 1996. Neither is CPAL3D engine the first technology our company has developed, although it is the most complex and most advanced one. A team of talented programmers with a lot of experiences in game industry work on the engine full-time. Moreover the engine is used by many teams of graphic artists, designers and scripters working on entirely different games. Their feedback greatly helps to create the efficient engine with user friendly tools, not just a technological core. The model of several teams using one technology helped us create developmental pipeline which can provide a stable engine and tools even with continuous parallel development of new features.
The engine is in no way completed or closed. Every user can contribute to its development by reporting suggestions. Join developers community that uses our product.