Games and projects
Facebook
readfile ('store.php'); ?>
Memento Mori 2
Release WW: 2014

Publisher: Bohemia Interactive

Game type: adventure game

Technology: CPAL3D

Language mutations: GE, EN, CZ subtitles

Buy: STEAM distribution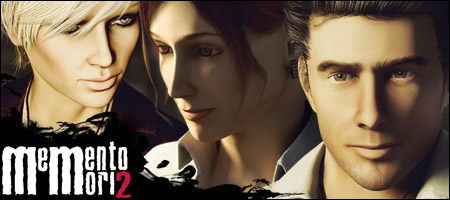 Storyline
Lara Durand - under her leadership, The Office for Regaining Stolen Art Objects is doing better than ever before. She is newly married to Maxime Durand, a promising painter with a dramatic past, who has hopefully escaped his nightmares for good. They are having their honeymoon in Cape Town and planning their future, which seems to be calm and clear, just like the greenish sea below the hotel windows.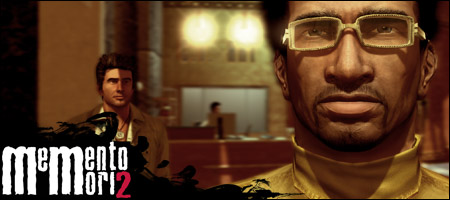 However, it takes just a few seconds and it's all gone... the castles in the air vanish and Lara is waiting in an empty flat in Lyon for a phone call that never comes.

She's completely on her own just when she needs all the help she could get. She faces a case that sends chills down her spine. A horrifying game full of difficult choices and sacrifice begins. It's full of turns and unexpected twists. Perhaps the game can't even be won...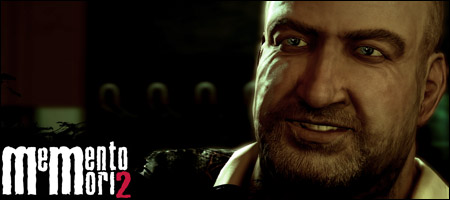 Taking on the roles of Larisa Durand and her colleague, FBI Agent Keira Sheehan, you are invited to embark on a mission to solve the dark case that takes you to South Africa as well as the cold forests of the north, just to name two places.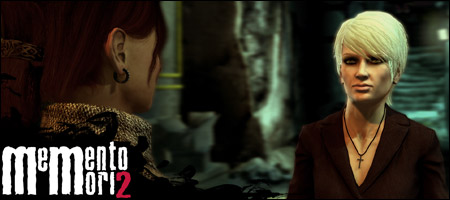 Enter a story that keeps you permanently in suspense and rewards you with various endings that show you the events from different perspectives
Let yourself be carried away by detailed, fully 3D scenes and characters
Solve complex and highly original puzzles
Prove you have detective skills – collect detective points for scores of optional tasks
Trailers
Screenshots